MODELLBRNO 2017 - Modelcontest at Brno

Jun 17, 2017 at Brno (Czech Republic)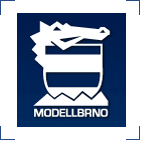 Good vibrations and many models – that's Modellbrno 2017! As usually modelers from here and there came together to either participate in the contest, for shopping or simply for looking. The large exhibition hall is beneficial, as it was possible to admire the many exhibits relaxed, although there were so many spectators. The vendor's offered a large variety of kits, add-ons and literature.

As a special gimmick this year, every visitor received a Spitfire kit in 1/144 scale. A considerably framework program for all ages prevented from possible boredom. Fixed point: the already traditional model throwing competition! So it was a very pleasant day with our model mates from Czech Republic. They are always inspiring us with their hospitality and the enthusiasm in our common hobby.

Many thanks to all guys from Modellbrno for this great event!
Modelcontest "MODELLBRNO 2017"

Photos taken by Wolfram Bradac

Gallery with diashow function: the direct download of an image on display is not possible anymore!
Please follow these steps for downloading: move with the mouse over the preview image and do a right mouseclick, which opens a menu with following option: save target(or link) as: will save the image in large size …

some impressions from the show...

All of the pictures shown here are neither used commercially nor industrially. If somebody displayed here wants to have the picture removed, please send a short email to: luftwaffe@chello.at
(click the images to enlarge)
| | | |
| --- | --- | --- |
| | | |
| | Modelcontest MODELLBRNO 2017 - links: | |
| | | |
| | | |
| | | |
| | | |
This page: GALLERY: MODELLBRNO 2017 (Czech Republic)
was last modified on: Jun 18, 2017
The URL of the page is: http://www.rlm.at/cont/gal997_2017_e.htm

© Copyright www.rlm.at and the contributing author(s). All Rights Reserved. Used with permission.

Terms of use: All material within this site is protected under copyright and may only be reproduced for personal use. You must contact the Author(s) and/or Editor for permission to use any material on this site for any purpose other than private use!