GO MODELLING 2015 - Modeling Contest & Exhibition in Austria

arranged by IPMS-Austria, from Mar 07 - Mar 08, 2015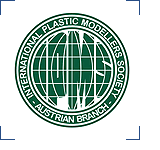 It was a short winters break and GO-MO is already starting this years model exhibition calendar in Centrope (central europe) region. This time it was even a bit more cosy, as due to lack of exhibition space everybody had to move together a bit more as usually. While we could observe a trend towards "World War I" on many exhibitions during 2014, it was not especially featured in this show.

Special topics like "Bigger, Better, Faster", "60 years Austrian Armed Forces", "50 years DC 9", "the Napoleonic era 200 years ago" were initiated in contrast. It was interesting to see so many models in the "60 years Austrian Armed Forces" special. We envy those who managed to finish their projects during the winter break – and we appreciate that they presented their works for the first time to a live audience! There was, as so often heard during other events as well, some grouching in regards to the "standard". It comes mostly from people where we haven't seen any finished kit since ages. Therefore our request: take yourself in hand, built, paint and do a better weathering and thus be a part of an increasing "standard"!

As if there wasn't any economic crises, the retailers supplied us with loads of stuff and satisfied many bargain hunters. The 2 days spun away quickly and we can only hope that our reborn motivation will continue long enough to work on our "shelfqueens" sustainable.
Modelcontest GO MODELLING 2015 (HGM Vienna, Austria)

Photos taken by Wolfram Bradac

Gallery with diashow function: the direct download of an image on display is not possible anymore!
Please follow these steps for downloading: move with the mouse over the preview image and do a right mouseclick, which opens a menu with following option: save target(or link) as: will save the image in large size …

some impressions from the museum ...

All of the pictures shown here are neither used commercially nor industrially. If somebody displayed here wants to have the picture removed, please send a short email to: luftwaffe@chello.at

| | | | | | | | | |
| --- | --- | --- | --- | --- | --- | --- | --- | --- |
| | | | | | | | | |
| HGM Vienna ... | | .. .HGM Vienna ... | | ... HGM Vienna ... | | ... HGM Vienna ... | | ... HGM Vienna |

(click the images to enlarge)
| | | |
| --- | --- | --- |
| | | |
| | Modelcontest GO MODELLING 2015 - additional links: | |
| | | |
| | | |
| | | |
| | | |
This page: GALLERY: Modeling Contest & Exhibition GO MODELLING 2015 (Austria)
was last modified on: Mar 07, 2015
The URL of the page is: http://www.rlm.at/cont/gal994_e.htm

Translation into English by Werner Kampfhofer
© Copyright www.rlm.at and the contributing author(s). All Rights Reserved. Used with permission.

Terms of use: All material within this site is protected under copyright and may only be reproduced for personal use. You must contact the Author(s) and/or Editor for permission to use any material on this site for any purpose other than private use!